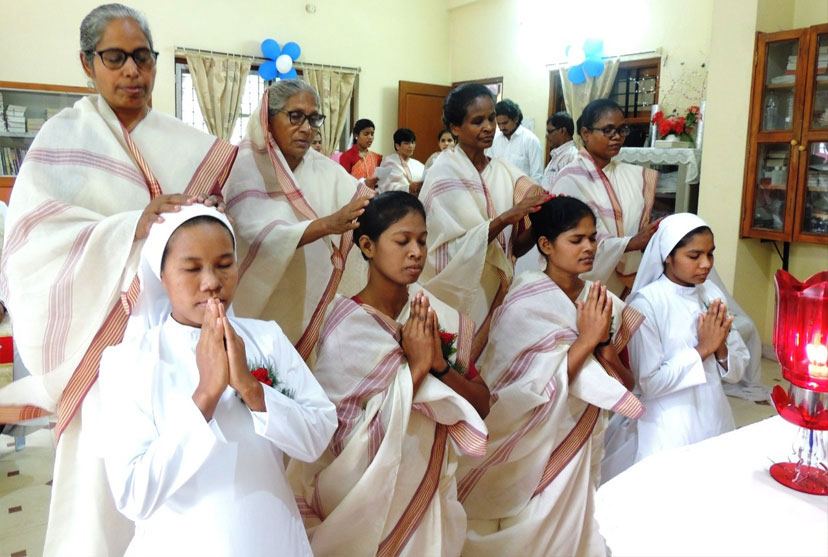 Spirituality
---
"Accepting the creative power of God, Shakti, within us as women,
we live incarnation spirituality of giving, nurturing and sustaining life, together with all people"

We believe in a spirituality of wholeness through healing. Spirituality and life in mission are interconnected, one flowing from the other. Nourished by the Word of God, sacraments, prayer and liturgy, we become a leaven of transformation and a prophetic sign of the reign of God: justice, freedom and fellowship for all. We journey with others into the divine mystery with faith in our call and by participating in the life of the Spirit, experiencing the divine presence in self, others and in all creation. We commit ourselves to ground everything in a contemplative attitude entering into the mystery of God as the source of all that we are.

As followers of Jesus, we live the paschal mystery, breaking ourselves for others, by entering into their pain and struggles for the fullness of life. Life is a process of growth in becoming mature and fully alive, and we focus on living life fully in all stages of life.