Medical Mission Sisters were founded in Washington, D.C. in 1925, by a young Austrian Doctor named Anna Maria Dengel. It began when Anna Dengel responded to the call of Doctor Agnes McLaren, for a young woman to be trained as a doctor, to work among Muslim women and children in India (today's Pakistan) ,who were isolated from basic health care and were not surviving childbirth and delivery. The customs and cultural norms prevented them being attended by men and very few women doctors were available at that time. At once Anna knew that this opportunity to "be there" to help women, something only a woman could do, was what she was being called to do with her life. She followed her heart trusting in the divine revelation. She began medical studies in 1914 and five years later she was graduated as a doctor. In November 1920, she came to St. Catherine's Hospital in Rawalpindi, India, founded by Dr. Agnes McLaren. She had first-hand experience of the bad health condition, sickness, suffering, pain and death of countless Muslim women and children. As the only doctor for hundreds of women in clinics and homes she often asked herself "What is one doctor among so many?"

Dr. Anna had a vision that a group of women health professionals dedicated to God could make a difference in helping them to have access to the health care they deserved. She saw this not only as a work of charity, but also one of justice. Dr. Anna Dengel was aware that the canon law prohibited religious to practice medicine in its full scope, especially obstetrics and surgery. Yet she was convinced that a religious society of women dedicated to serving the sick is essential.

After about a year of "making the cause known" throughout the United States, on June 12, 1925 she received the blessing and permission for the establishment of the Society of Catholic Medical Missionaries. On September 30, 1925 Doctor Joanna Lyons MD, Mary Evelyn Flieger, RN, and Marie Ulbrich, RN, joined Dr. Anna Dengel in Washington, D.C. and the community was begun. Following the path of Dr.Agnes McLaren, she spoke with many bishops and cardinals of various countries and with Rome, and pleaded for a change in canon law that would permit Religious with public vows to practice medicine in its full extent, as it is a significant mission of the Church. These and the life witness of Dr. Anna Dengel and her community caused the Sacred Congregation of Propaganda Fide to get convinced that Religious with public vows can and should practice medicine in its full scope and it is the mission of the Church. The Sacred Congregation of Propaganda Fide changed the canon law on February 11, 1936 with its decree 'Constans Ac Sedula'. This paved the path for Medical apostolate in the Church and Medical Mission Sisters became a religious congregation with public vows of poverty, chastity and obedience.

Medical Mission Sisters have Associate members for over 30 years. They share the spirituality and charism of the Society by committing themselves to live purposefully, in their own settings and areas of service. Presently our Generalate is in London, U.K.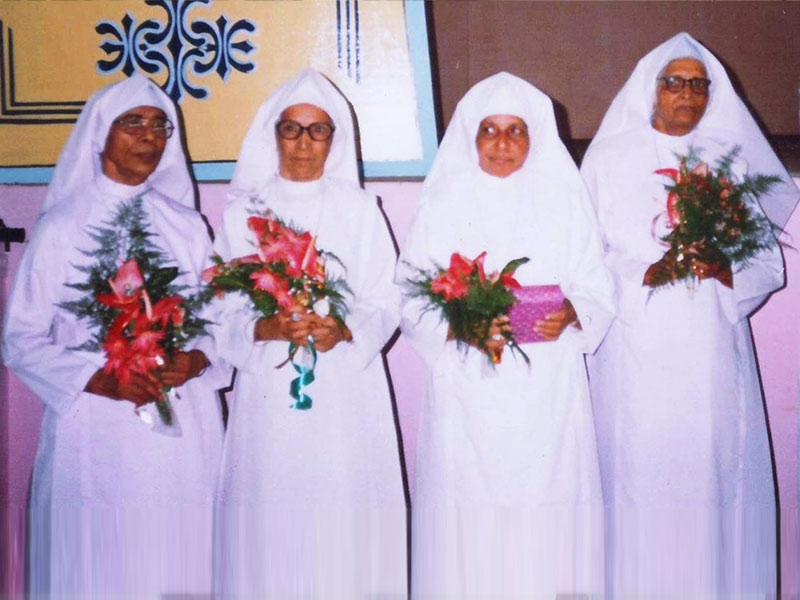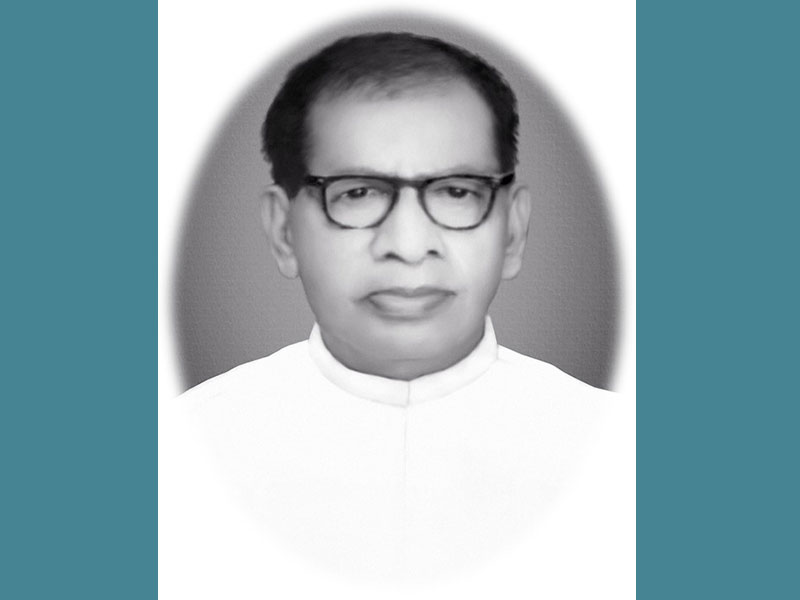 MMS South India
---
Medical Mission Sisters in South India has a unique origin in the local milieu and local Church. It was God's providence that in June 1937, Fr. Sebastian Pinakkat, a young priest of the then Changanacherry diocese, happened to hear from a Catholic newspaper about Mother Anna Dengel and the Society of Catholic Medical Missionaries of Washington D.C and their pioneering mission in Rawalpindi. He wrote immediately to Mother Anna Dengel, narrating the dire need for good hospitals in India and explaining his "bold dream" to start a Medical Mission Sisterhood of indigenous sisters to do Medical work and requested her to start a Hospital in Kerala. Mother responded to Fr. Pinakkat showing great interest and expressing her desire to respond, but regretting the inability to do so because of lack of sisters. He caught on a ray of hope and continued his contact with her. Mother Dengel considered training indigenous women as nurses in preparation for religious life.Fr. Pinakkat and His Excellency Bishop Mar James Kalacherry strategized on how they might proceed and from 1940 young women were sent to Rawalpindi for nursing.

The first group completed their studies and returned to Kerala in November 1943. The four candidates started their formation under the guidance of Srs. Pauline Downing and Vincent Deegan, with the permission of His Excellency Bishop Mar James Kalacherry. On completion of the Novitiate the four pioneers Sr.Veronica Vadakkummury, Sr. Salome Chirakadavil, Sr. Magdalen Neriamparampil and Sr.Mary John Kuthivalachel made first vows on 8th September 1946 and gradually the membership and mission expanded.

On November 28, 1953, through the decree of amalgamation, the community became integral part of the International Congregation of Medical Mission Sisters around the world.